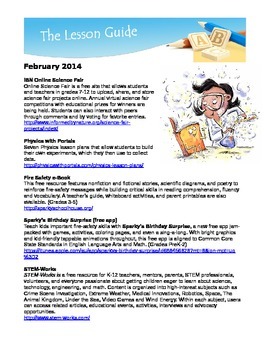 Are you looking for free, excellent, interactive science web resources to plan lessons, share with your students or provide enrichment materials?
We have compiled a new list of Free K-12 Science Teacher and Student Internet Resources.
Subjects included are General Science, Biology and Life Science, Earth and Space Science, Physics.
I hope that you will follow me at:
My TpT Store
My Facebook Page
On Pinterest
On Twitter
Lisa Michalek (The Lesson Guide)