It's time for the December Facebook Frenzy!!
All you do is hop through all the Facebook pages and grab up the amazing freebies along the way!!! (and maybe leave some love notes as you do, pretty please?)
It's a great way to get some new classroom resources and find some amazing teacher friends and bloggers as well!
Each loop has a different starting point, so go ahead and get started!!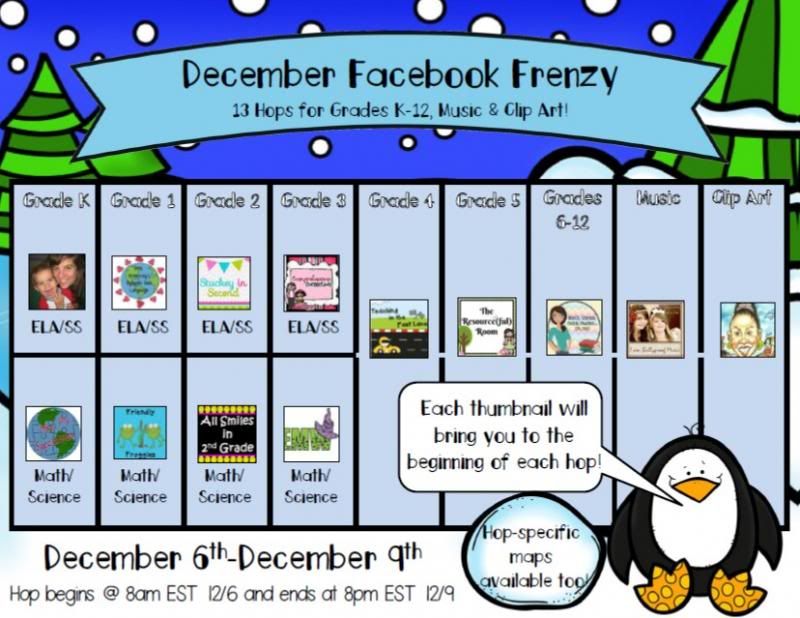 I hope that you will follow me at:
My TpT Store
My Facebook Page
On Pinterest
On Twitter
Lisa Michalek (
The Lesson Guide
)